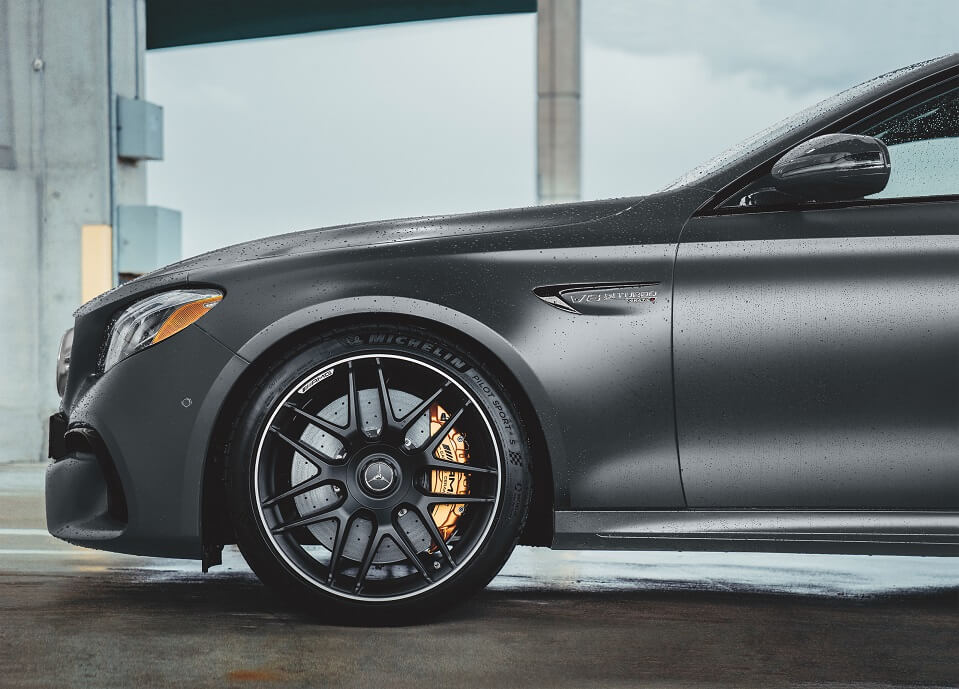 As your local Mercedes-Benz service experts, the mechanics at Kempthorn Mercedes-Benz are here to keep your Mercedes-Benz vehicle running safely, which includes regular tire rotations. Generally speaking, your vehicle's tire should be rotated every 6,000 - 8,000 miles, or when you start to notice uneven wear. This helps to provide the best performance out of your Mercedes-Benz vehicle's tires as well as making sure your car or SUV is continuing to operate safely. Regularly rotating the tires on your Mercedes-Benz vehicle evenly distributes the wear over the entire surface of the tire, ensuring lasting performance and extending the life of your tires. Be sure to consult your owner's manual for your recommended tire rotation schedule. If you have any questions, call our Canton, OH Mercedes-Benz service center today!
High-Quality Auto Service
Whenever you come in for auto service at our Canton, OH Mercedes-Benz auto shop, you will always receive incredible customer service, specialized expertise from our Mercedes-Benz technicians, and peace of mind knowing we only use certified Mercedes-Benz parts. Whether your favorite Mercedes-Benz vehicle needs a tire rotation, oil change, or larger repair, you can trust Kempthorn Mercedes-Benz to get you back on the road safely. Give us a call to learn more, or schedule your next service appointment online!
Certified Mercedes-Benz Service Center
Mercedes-Benz tire rotations are only one of the many preventative maintenance services Kempthorn Mercedes-Benz offers to Canton, OH drivers. Bring your Mercedes-Benz car or SUV in for routine oil changes, filter replacements, fluid changes, and more. We can also help with front-end alignments and brake checks to ensure your Mercedes-Benz vehicle is running smoothly and safely. Of course, our expert Mercedes-Benz mechanics can handle your most complex engine repair jobs, too. Give us a call to schedule your next appointment at Kempthorn Mercedes-Benz today, and see what sets our service apart.
Hours
Dealership Hours
Monday
8:30am - 8:00pm
Tuesday
8:30am - 6:00pm
Wednesday
8:30am - 6:00pm
Thursday
8:30am - 8:00pm
Friday
8:30am - 6:00pm
Saturday
8:30am - 4:00pm
Sunday
Closed
Service Center Hours
Mon - Fri
7:30am - 5:30pm
Sat - Sun
Closed